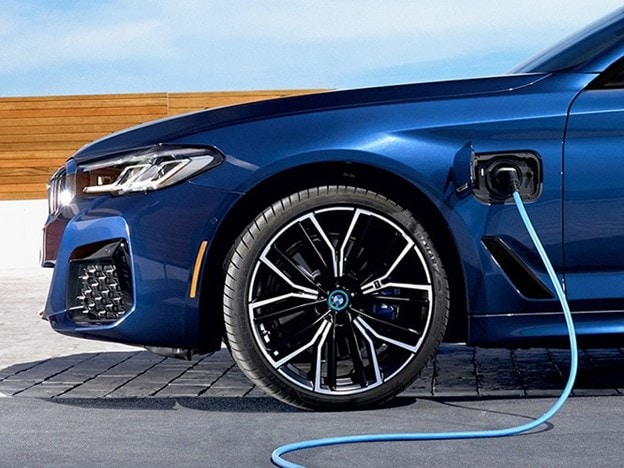 If you're tired of frequently needing to get gas for your car, it's time to think about an alternative. Fortunately, you don't have to sacrifice luxury to get a more fuel-efficient vehicle, as there are several BMW hybrid models to pick from!
How Do Hybrid Vehicles Work?
A hybrid basically splits the difference between a car that runs exclusively on gas and one that runs totally on electricity. These models utilize a gas engine, an electric motor, and a battery to generate power. They can go for short distances just on electricity, and when that mileage is exceeded, the gas engine will kick in. There are many different types of hybrids, and BMW has several plug-in models.
BMW X5
If you don't typically drive many miles per day, you may never need to put gas in your BMW X5 xDrive45e, as it can go up to 30 miles just using its battery power. It has an MPGe (miles per gallon equivalent) of 50. And with a 240-volt outlet, it can be completely charged in about four hours.
BMW 3 Series
The BMW 330e has a 75 MPGe with rear-wheel drive, and it can go up to 22 miles just on electricity. You'll be able to get this sedan completely charged in about three hours with a 240-volt outlet.
BMW 7 Series
With the BMW 745e, you'll be able to travel up to 17 miles just on electricity, and it has an MPGe of 56. It can also be fully charged with a 240-volt outlet in about three hours.
To learn more about any of these BMW hybrids, get in touch with BMW of Fort Washington.