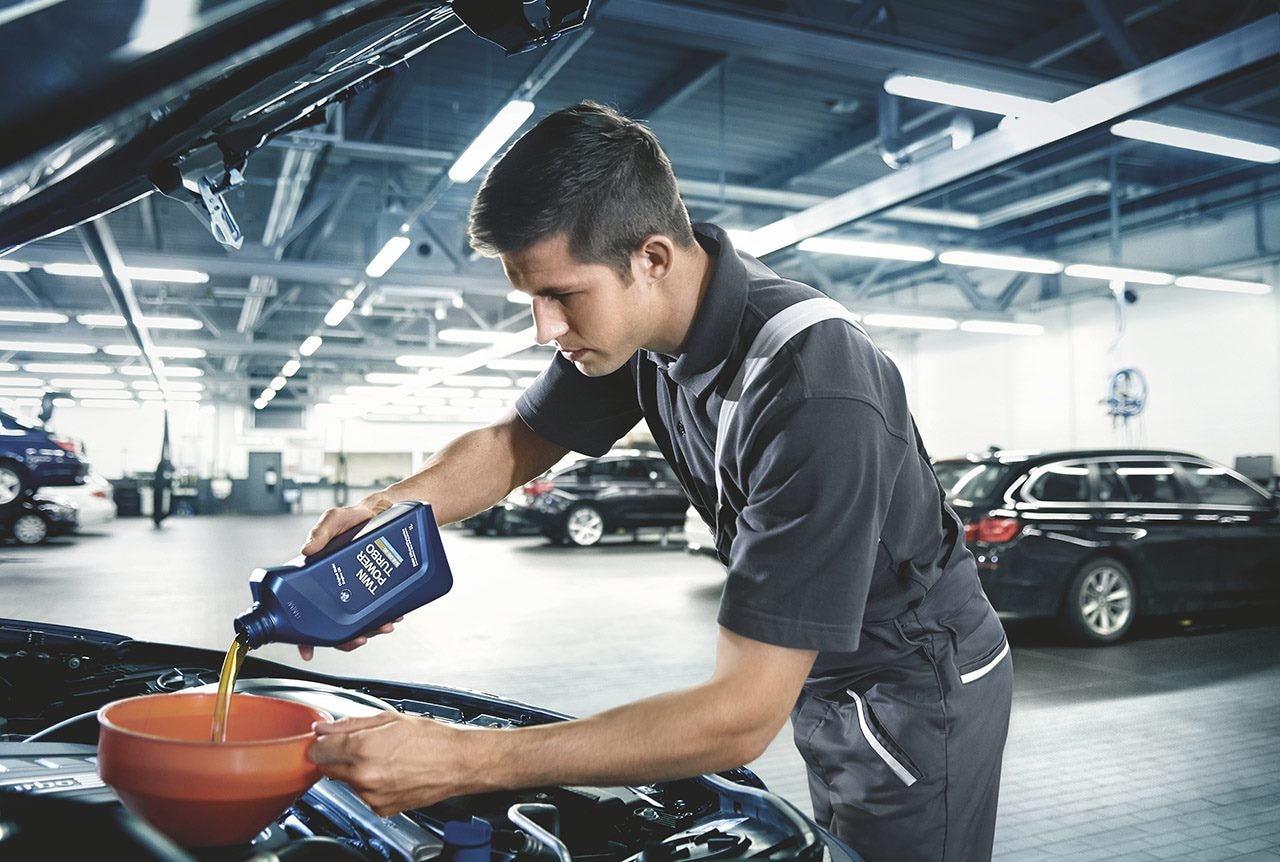 Regular maintenance is the best way to keep your BMW in excellent condition, and one of the most common tasks is oil changes. This is why we're offering a program that makes it easy to get a BMW oil change when you need it and lock in the price ahead of time!
Why Are Oil Changes Important?
To understand why you need to change your oil regularly, you should know what oil does. It has a couple of essential jobs. First of all, it keeps the moving parts in the engine lubricated so they don't create harmful friction. Oil also prevents dirt and debris from getting into the engine. It does deplete and thicken over time, however, which is why it needs to be changed.
The Ultimate Care Oil Service
Your oil should be changed between 5,000 and 10,000 miles, which equates about twice a year. With our Ultimate Care Oil Service plan, you will get three years of unlimited oil changes – as well as filter replacements – for just $199! This is based on your car's Condition Based Service system, and it's available for models that have reached 60 months or 60,000 miles and aren't covered by BMW Ultimate Care+ coverage.

All work is conducted by certified technicians that use only genuine BMW-approved parts. All OEM parts also come with a two-year warranty with unlimited mileage.
Sign Up Now for the Ultimate Care Oil Service
Let us help you keep your luxury BMW vehicle running just as it should at a very affordable price. Get in touch with the service center at BMW of Fort Washington to get more information about this program or to sign up.